The first thing you need to do is connecting your Instagram account with your Shopify online store. Our app provides you 2 connection methods to feed your Instagram photos and videos:
Via GraphQL API (new Instagram API)
Via Legacy API
We recommend you to select "User's photos and videos via GraphQL (New Instagram API)" option.
For both connection methods, you will need to enter a string of Instagram Access Token. Move to the next step to learn how to get your Instagram Access Token via GraphQL API.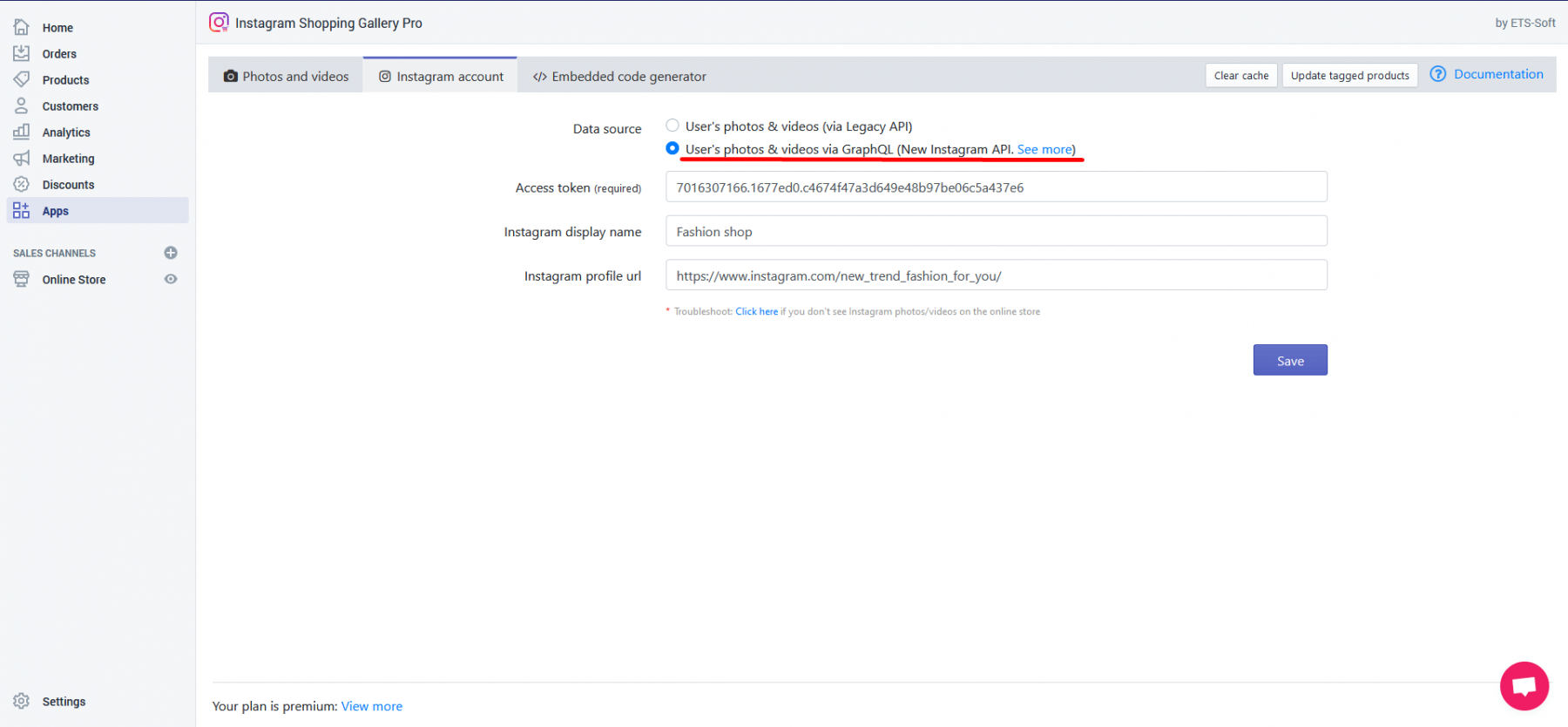 NOTE:
If you already have an Instagram Access Token generated before February 2020 using Pixel Union Instagram Access Token Generator, please select the data source "User's photos & videos (via Legacy API)".
As of March 31st, 2020, the Instagram platform will be deprecating its Legacy API.
The Pixel Union Instagram Access Token Generator is no longer available for use. If you are using Instagram Access Token generated by Pixel Union, please beware that all access tokens from the Pixel Union tool will be impacted.
After selecting your data source, please enter your Instagram display name and Instagram profile URL. Click "Save" to finish.
That's all! Your Instagram account is now successfully connected with Shopify.